"Hello and welcome to the boarders are closed due to the pandemic but I still want to travel and enjoy places."
This time, I chose Istria – a county in Croatia situated on the "far" west, bordering with Slovenia and Italy. Why Istria? Well, come and see for yourself because what I am about to tell you is just a tiny piece of what this region has to offer. The main destination was a town called Rovigno – one of the most famous places to visit when in Istria, but it is not the biggest one. Naturally, I would write about how I spent three wonderful sunny but cold days in Rovigno and how amazing the experience was, but… I mean, I did spend three beautiful days in Rovigno, but this time I will share bits of what I captured considering the fact that my options for exploring, learning and experiencing were limited. I live in the capital of Croatia, so it took me about three hours to reach Rovigno from Zagreb and let me tell you I really did enjoy the drive – about two hours from home I reached the county of Istria and immediately I could tell this is a whole different feeling, atmosphere and vibe. First, driving up and down the hills, then along side a river, after that next to the forest full of truffles gave me an immediate taste of where I came – well, I came to a heavenly place full of color, life and tradition. Once I reached Rovigno, the weekend get-away officially had begun. My moto for this weekend was "a little bit of everything", so the first day was just a relaxing and spa day, basically re-charging for the next day. And then the next day came. Unbelievably, but everything went according to my initial plan that day – I woke up rather early this time, had a lovely breakfast on a sunny terrace of the hotel and started my day by walking from the hotel to the old town. I will admit, the walk was longer than what I expected, but I didn't mind it since I got to enjoy the scenery even more. 2 kilometers after, I finally reached the old town of Rovigno – a small port surrounded with local houses, homes and closed bars and restaurants. The initial feeling was: "this would look much more lively if the terraces were open people got to enjoy a cup of coffee on a sunny day". For anyone who doesn't know – a culture of drinking coffee in a coffee shop is stronger in Croatia than in any other country, that is why this was my first notice.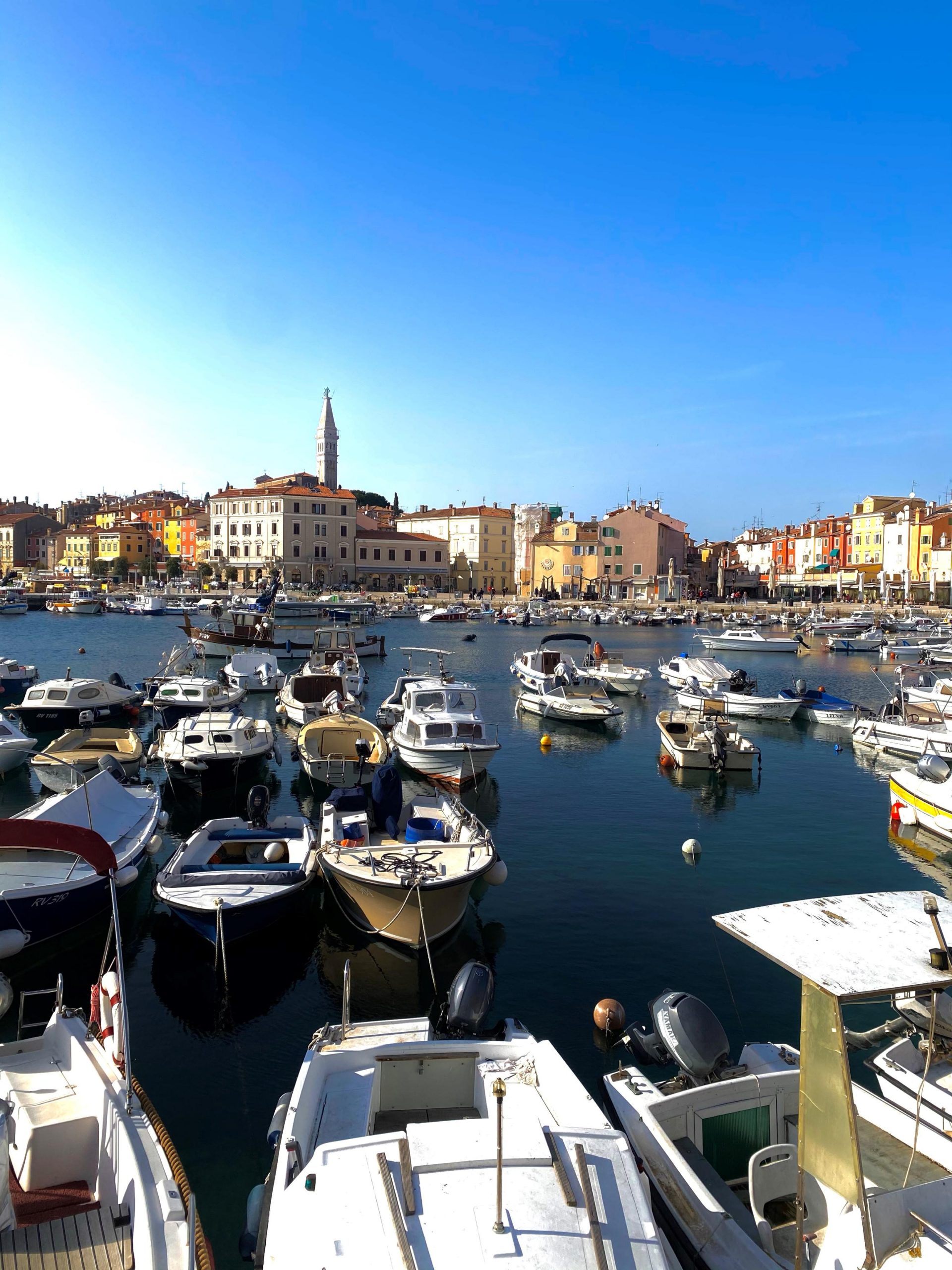 Rovigno – old town, February 2021.
Moving on from the old town, my next point of interest was to reach the church of St. Euphemia – in order for me to get there, I obviously needed to a walk a little bit more. The walk from the center up to the top of the hill was not very steep, it was a moderate up-the-hill walk, but the surrounding was charming. I could not get enough of the colorful houses, flower boxes, fences and other external décor that made this area so picturesque.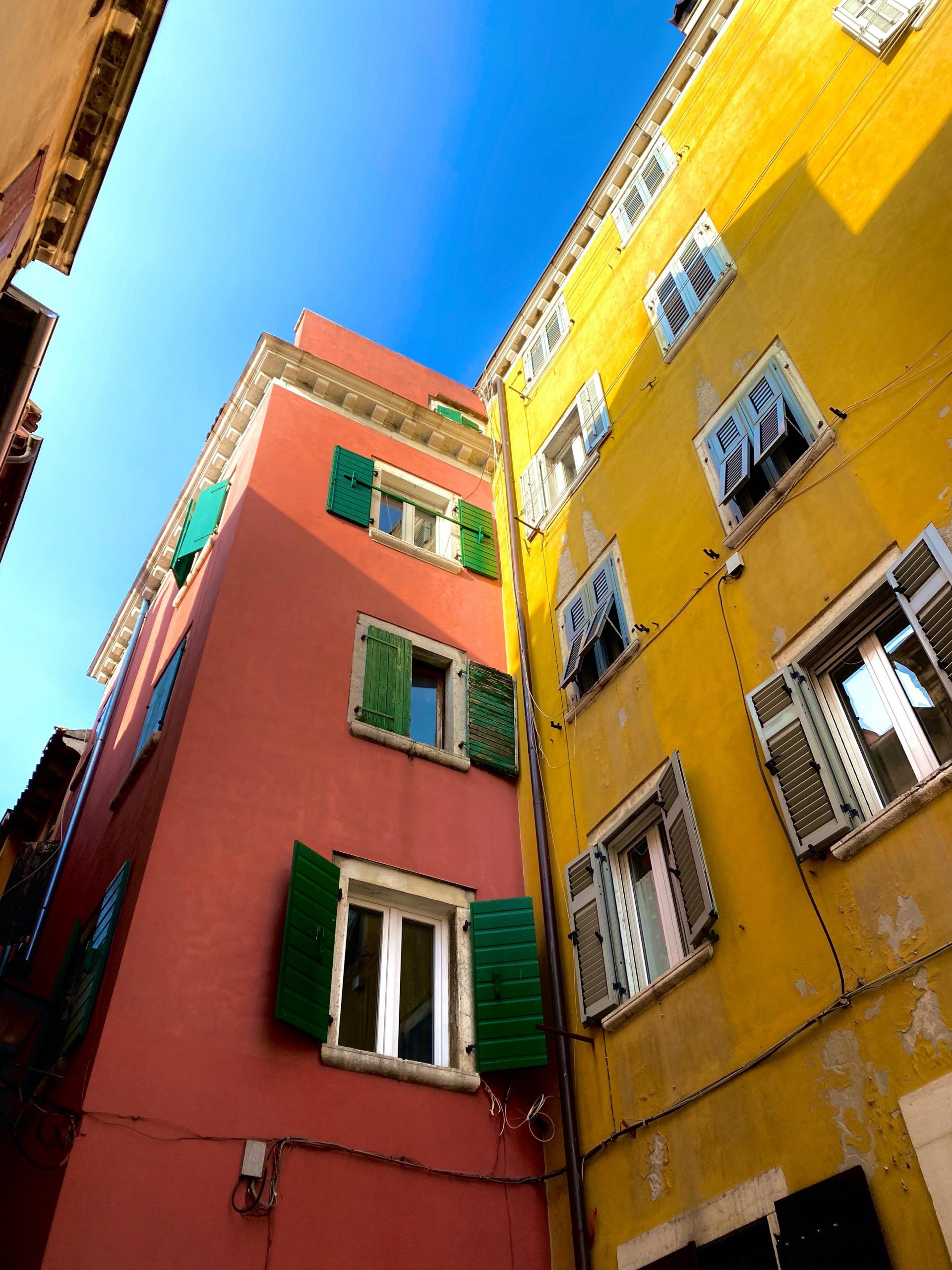 Town houses in Rovigno on the way to St. Euphemia, February 2021.
Walking through the narrow streets full of color and romance, I kind of had a feeling I was somewhere in Amalfi Coast, but a lot cheaper and local version. Since the entire county is geographically very close to Italy, Istria gives out this Italian influence – in dialect, architecture, gastronomy, even mindset. But, besides the colorful houses, I got to enjoy some beautiful views of the Adriatic sea, too. These beautiful views of the Adriatic sea and its island is just one part and one of the characteristics of the beauty of this small town on the coast. There is only so much I can write about, only so much words to describe this feeling, but you have to come and see this for yourself – I can not explain what it means to stroll through such a lovely town, in a winter jacket, listening to the sound of waves and enjoying the sun.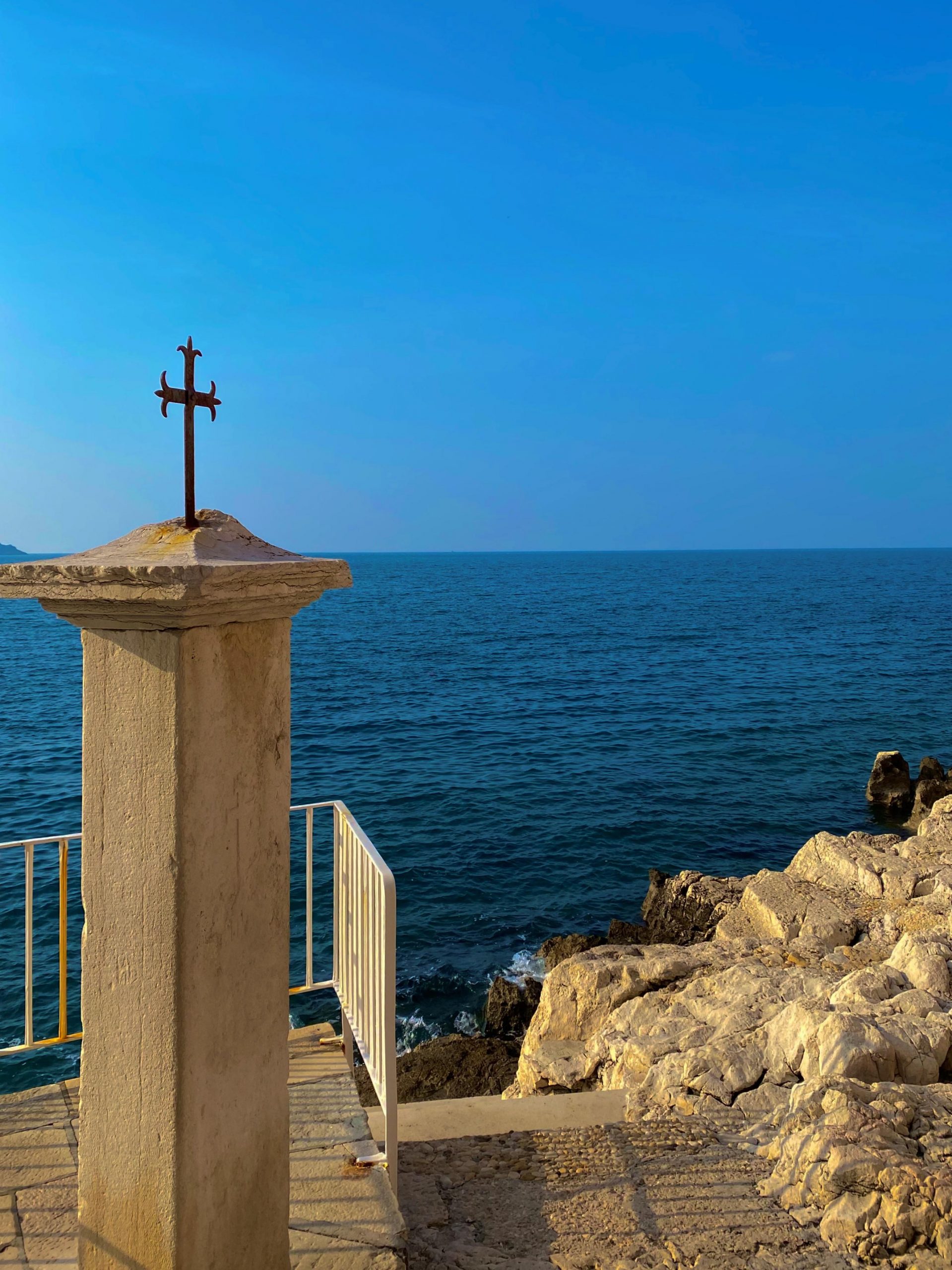 Coast of Rovigno and the Adriatic sea, February 2021.
Unfortunate for me, once I finally reached the top I had something to see – the church of St. Euphemia was closed due to construction and renovation. In the end, I didn't mind the church being closed because just walking and wandering was enough for me to tell you how beautiful it is. I did capture a couple of shots of the church which I find very interesting and I hope to visit again soon when the church will be open for visitors.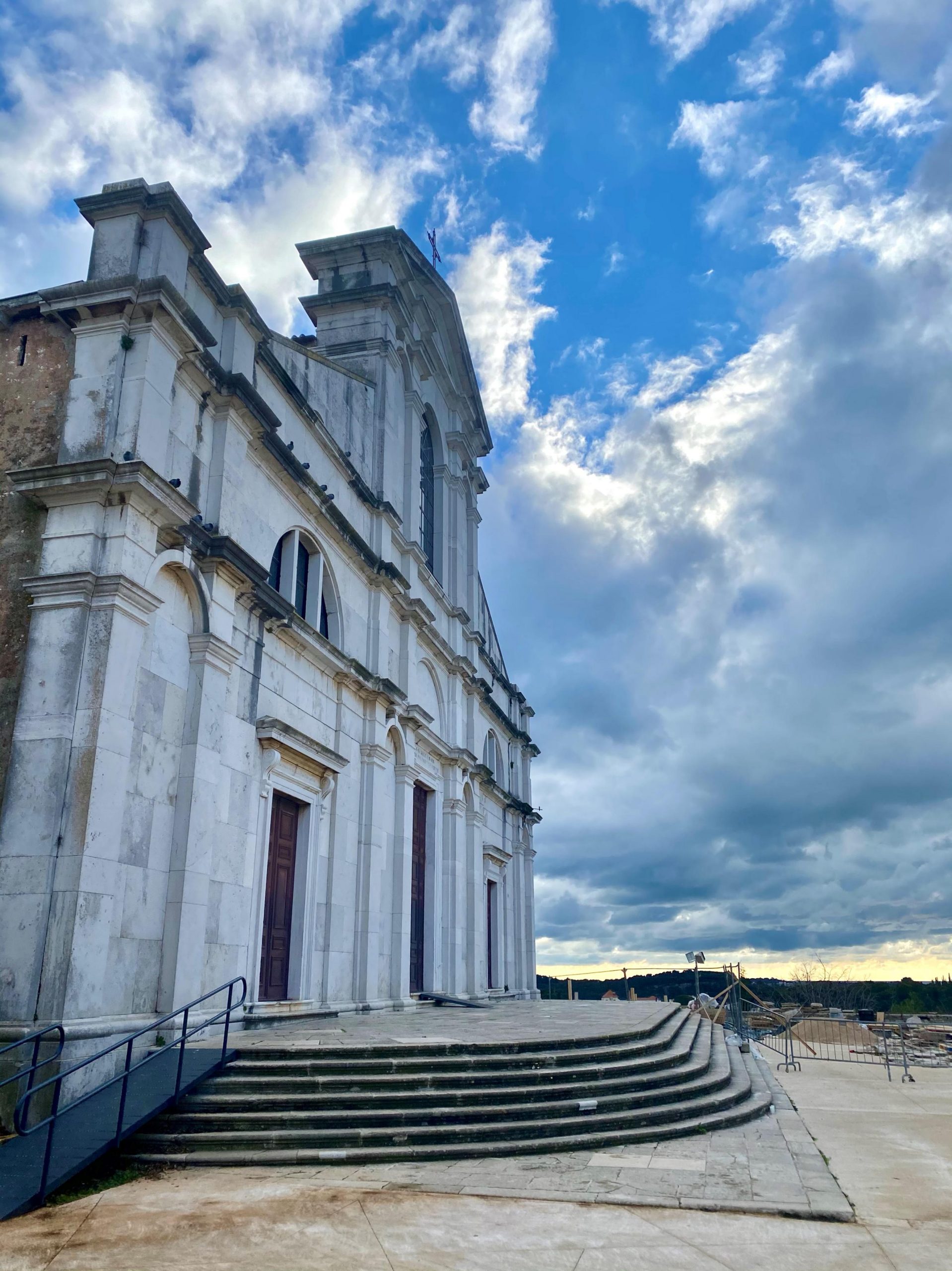 Church of St. Euphemia, February 2021.
After spending some time there just enjoying the view, I headed back down to the center of Rovigno – I decided to take a different way so I could see more. I know I couldn't expect anything less than what I already saw, so here are a couple of places that caught my attention.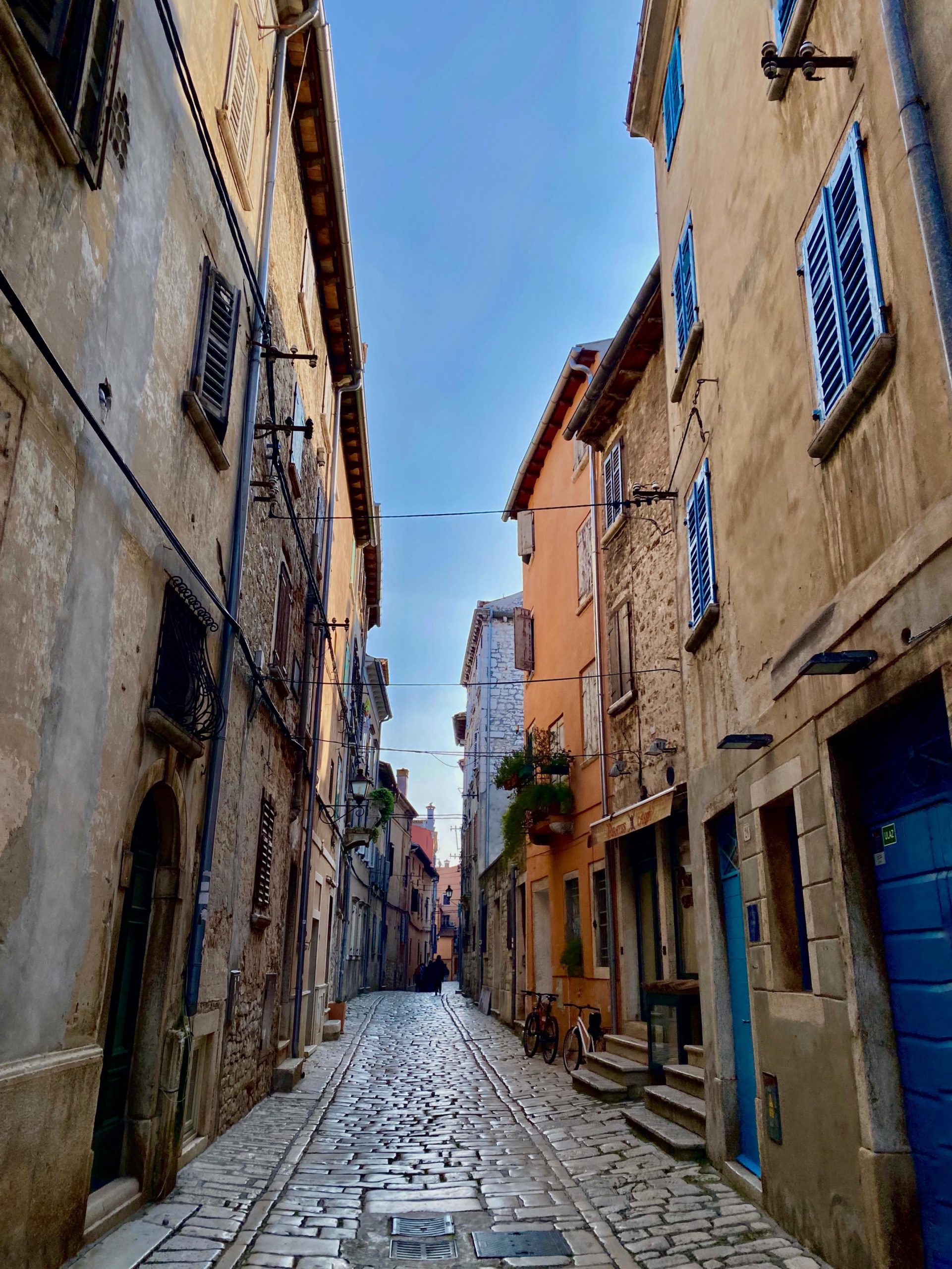 Narrow street in Rovigno, February 2021.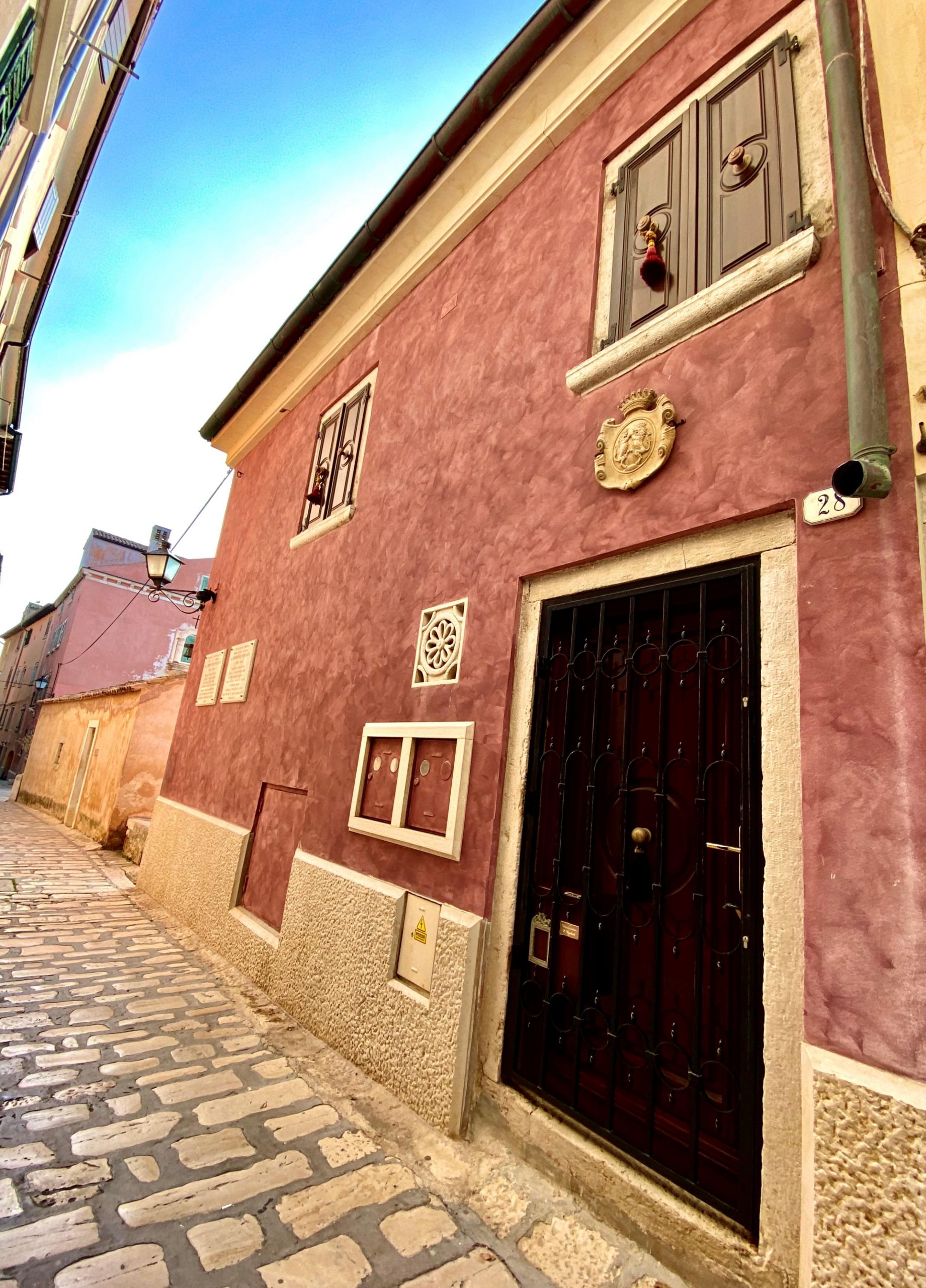 Street in Rovigno, February 2021.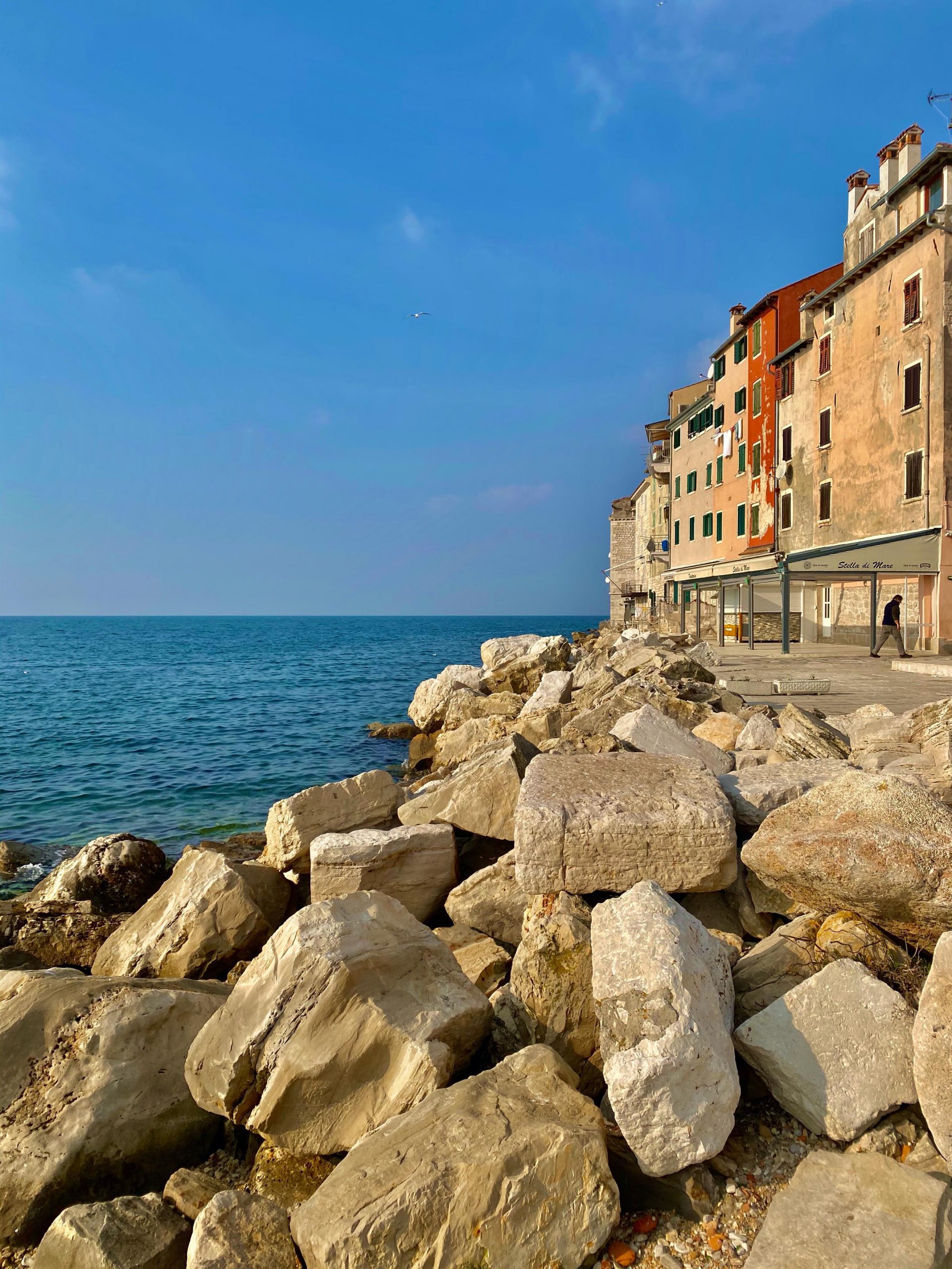 Coast of Rovigno, February 2021.
After taking a proper walk around the entire town of Rovigno, I headed back to the hotel and called it a day. The next morning was also my last morning in paradise so I just spent some time in the sun, having the famous coffee. I hope to visit Istria again soon, I really love it so far. Write to you soon, N.