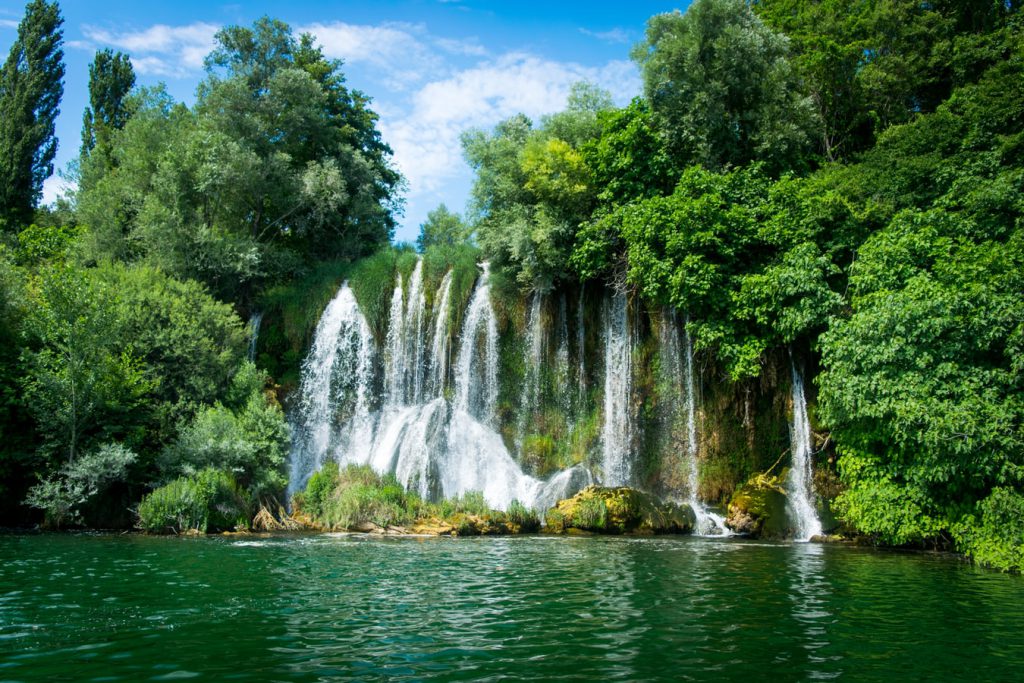 Krka
Krka
Krka is one of 8 officially recognized National Parks in Croatia. Located in the Šibenik – Knin county it is famous for it is waterfalls and protects the river Krka that flows through the karst environment. Krka National park Stretches from the town of Knin to the town of Skradin. It is the home to a vast number of unique species of plants and animals. Some of the species found in the area are endemic and can't be found anywhere in the world other than the region.
Krka's tourist sites
This national park has several famous tourist sites that are of both historical and geographical interest. Some of these sites include old roman ruins, waterfalls, and lovely hidden paths for you to discover:
one of the most visited sites in Krka National Park. Skradinski Buk is a great natural pool encompassed with Waterfalls on one side and cascading lakes on the other. It is easily accessible to tourists and visitors are free to take a dip. The place it's considered as the most beautiful waterfall in Europe.
A hiking locale near Miljevci. It is the runner up to Skradinski Buk in terms if popularity amongst tourists. Consists of various pathways with stunning views, it is the sixth waterfall in the national Park. Best way to visit Roški slap is by a boat ride from Skradin.
A beautiful island located in the national park. A roman catholic monastery is located on the island founded in the 15th century.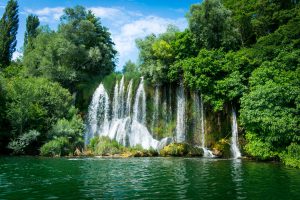 Zantium exclusive tours