Split
The modern capital of Dalmatia has over the years become a major transportation hub and through its rich historical heritage and beauty one of the most popular destinations on Adriatic coast in general. Split is a perfect mix of rich history and pure Mediterranean ambience with a vibrant nightlife and amazing culinary gems and with our ships docking in the old port right in the middle of the old town it is all easily accessible on foot.
What to see in Split?
Split is a second largest Croatian city and a tourist hub for many travelers arriving to Croatia. It is famous for its vast number of historic sites but also as a true Mediterranean town with tradition at it's core offering a number of must see destinations:
to get acquainted with Diocletian's Palace, one of the greatest monuments to Roman imperial architecture and learn about the rich heritage of Split's millennial history.
Climb the bell tower of St. Dominus cathedral
for a stunning panoramic view of the palace, the city and sea beyond.
for centuries Dalmatia has been a steppingstone for Venetian merchants traveling from the Levant so expect all the classics of Mediterranean cuisine and delightfully unique local dishes alongside a variety of interesting Oriental influences.
A beautiful, sandy beach situated in the heart of the city. This beach is considered the most popular public beach in Split and during the day it is favorite place to chill and cool off the heat of the day for locals and tourists alike and when the evening comes it becomes a hot spot for young people looking for fun!
stroll along magnificent Split's waterfront promenade, admiring the sounds and sights of the Adriatic Sea on one side and the marvelous historic façade of Diocletian's palace which is today dotted with many amazing restaurants and bars, offering something to enjoy to everyone who finds themselves there.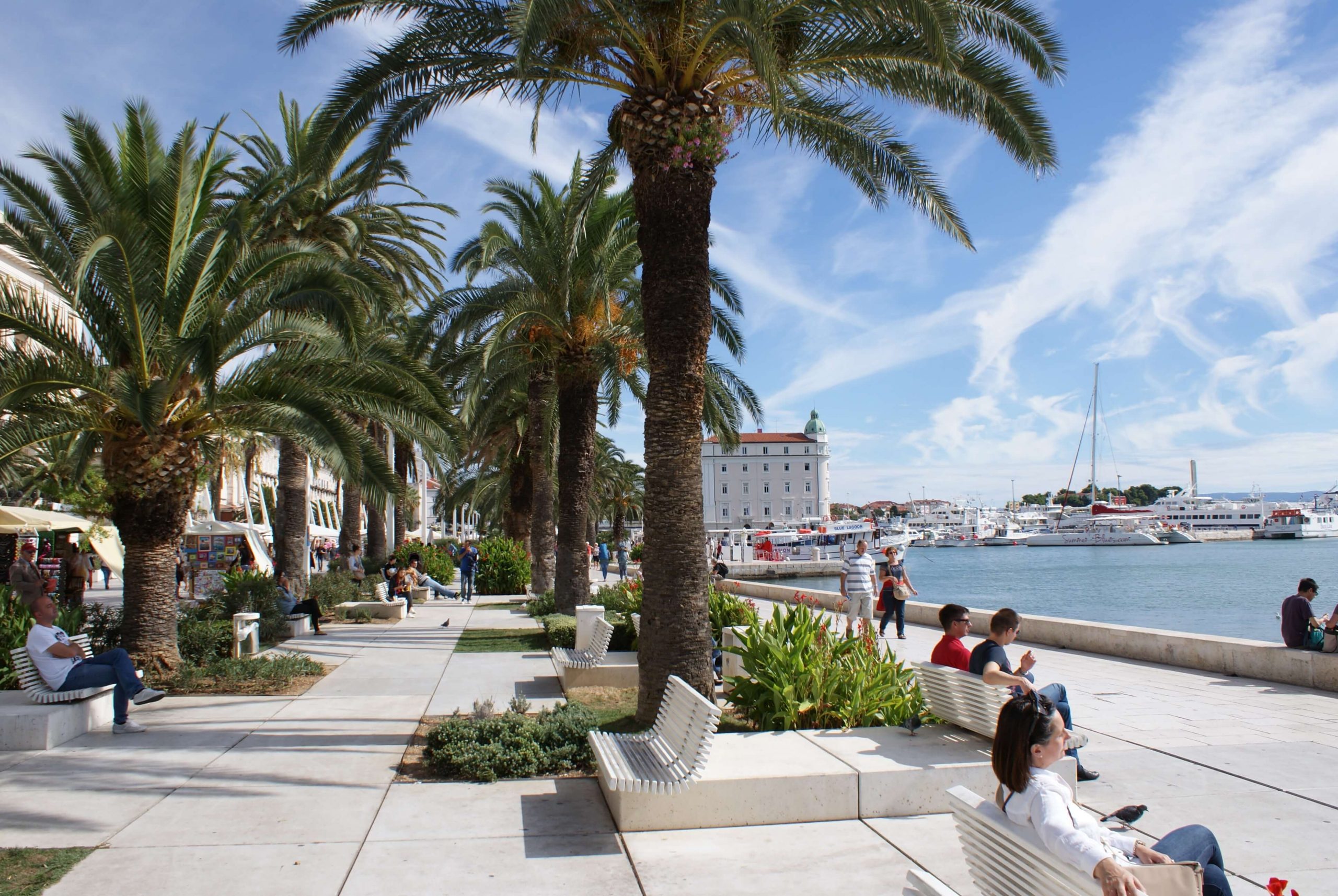 Sail on exclusive cruises